Death By Audio Arcade
The Death By Audio Arcade is a gallery of custom made arcade cabinets showcasing indie games from New York City-based game developers
Team
Fabrication: Mark Kleback
Developers: Ben Serviss, Chris Hernandez, Josh Raab, John Stokes, Ken Amarit, Andy Wallace, Nick Santaniello, K Anthony Marefat, Michael Kahane, Jane Friedhoff, Michael Consoli, Dustin Long
History
In 2011, I built a MAME cabinet for the music venue Death By Audio in Brooklyn, NY. Through the venue, I started meeting independent game developers in New York who were interested in putting their games in the cabinet. I did a gallery showcase with Babycastles in February 2012 where this cabinet showcased Pole Riders by Bennett Foddy.
Babycastles Gallery at Death By Audio: Sports and Circles from Mark Kleback on Vimeo.
In 2013 I worked with Studio Mercato to produce a new cabinet for their four-player local multiplayer game Crystal Brawl. Along with the custom cabinet for Field-1, we launched our first indie local-multiplayer event, Deathmatch By Audio.
Over the next three years, I helped to build custom cabinets for Nest, Powerboat Italia '88, Particle Mace, Futbol Forever, Slam City Oracles, Nothing Good Can Come of This, and Star Versus. Each cabinet is co-designed by the developers, and fabricated entirely from scratch.
Since 2013, we've showcased these cabinets at World Maker Faire NY (2014, 2015), MAGFest (2015, 2016, 2017), lwlvl Festival (2014, 2016), the Indie Arcade at the Smithsonian American Art Museum (2015, 2016), and have had public galleries at Death By Audio (2013-2014), Silent Barn (2015), Waka Waka (2015), Flowers For All Occasions (2016), and Madwell (2016)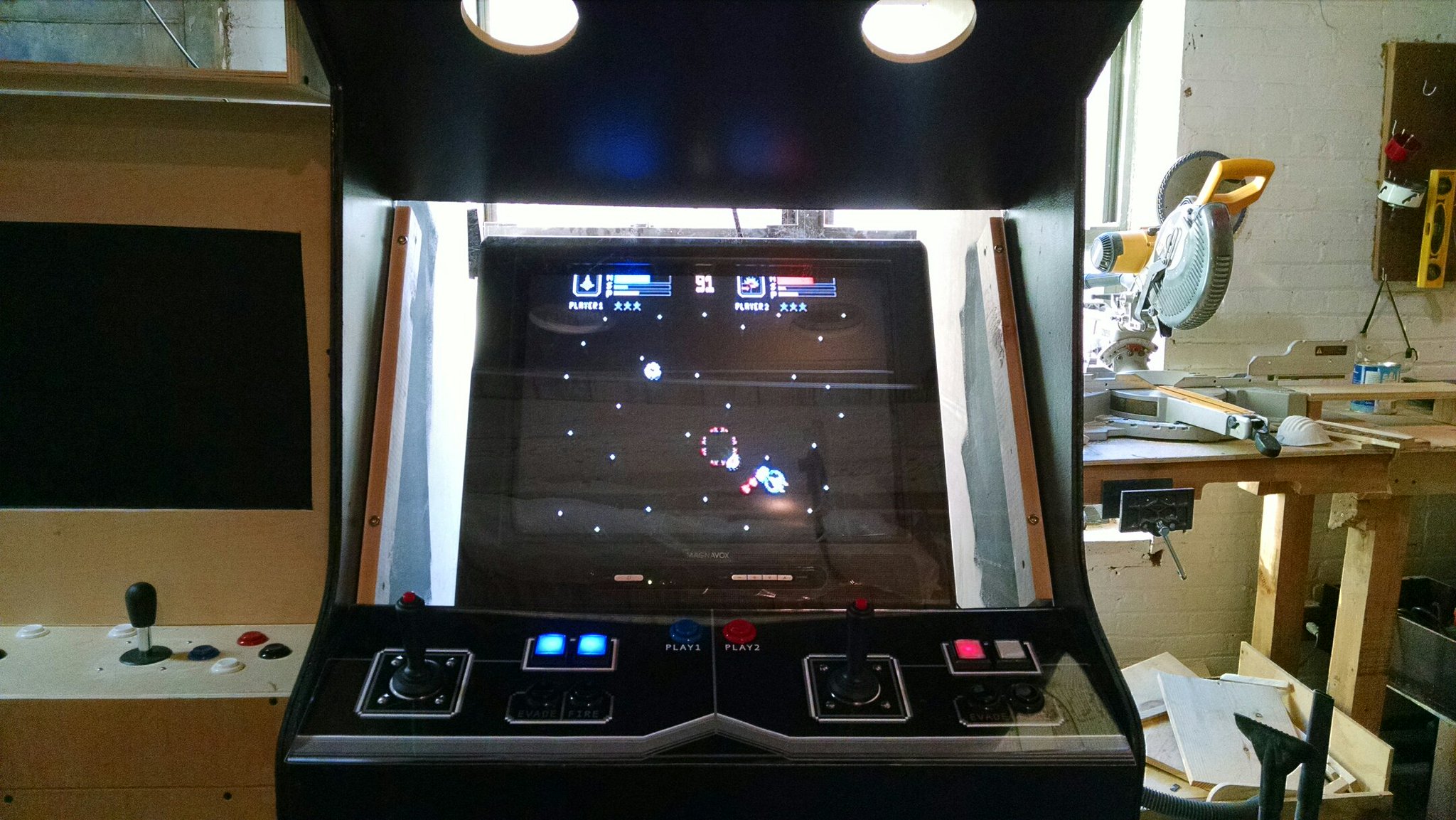 Non-Profit Status
As of April 2016, the Death By Audio Arcade is recognized as a 501C-3 not for profit organization.